Vape News in Brief – June 1st, 2017 Edition
June 01, 2017
Vape News in Brief – June 1st, 2017 Edition
Welcome back! Let's take another spin around the worldwide webs to see what's new in news coverage and the land of vape…
This has some good and bad to it, but it's mostly bad. A new study from the Centers for Disease Control says that a majority of Americans either don't know or don't believe that secondhand vapor is inherently harmful. Of course, the CDC is painting this as a negative, citing a need to ramp up negative vape publicity. Remember, though, that the California Department of Public Health recently went searching for evidence to back the secondhand vapor harm claims – by visiting and taking air samples inside a vape shop where employees and a dozen customers were happily puffing away. They found almost nothing.
The backlash against the European Union's Tobacco Products Directive continues. Despite their country's leading the way in public health research on the matter, did you know that only 20% of Britons are aware vaping is significantly less dangerous than smoking? Sad news indeed from a nation whose top health officials are the ones that first came out with the "95% safer" assessment.
Oregon Senator Ron Wyden is worried about vape hardware being imported from China. Citing unknown safety risks he worries about devices coming in from overseas, despite the fact that there are no safety regulations on US manufacturers and 91% of hardware (totaling $342 million last year) is imported. Rather than scaremongering, we'd love to see some sensible across-the-board safety regulations for mods. Key word: sensible.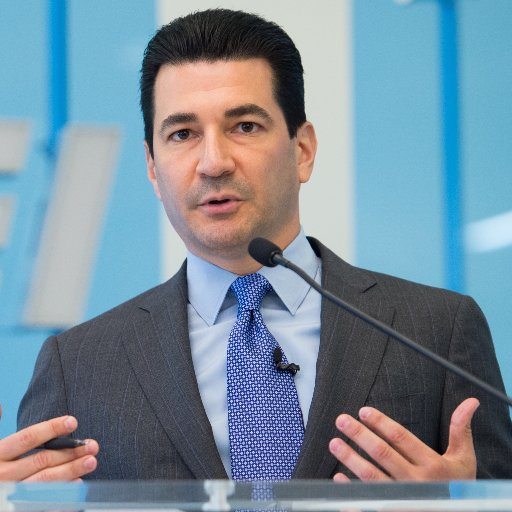 Welcome news: incoming FDA Commissioner Scott Gottlieb says he'll weigh e-cigarette regulations based upon scientific evidence, not scaremongering. We have yet to see what this means, but as Gottlieb is an investor in vaping businesses, it stands to reason his mind is open.
Back to the alarming – another new study suggests that some e-liquids may be linked to lung damage when vaped. There's very little being released publicly on the data, but it does appear to come from a reputable source, so we'll be watching carefully for responses from the pro-vape science community. One intriguing finding – PG-based liquids appear to have much less of an effect on the lungs of lab rats than VG-heavy ones. If there's anything to this finding, expect Max-VG recipes to start dying off in short order.
How about some legislation that makes sense? The Canadian Senate is pursuing a bill that, if passed, would prohibit marketing vape products as if they provide a health benefit. That's obvious. They're leaving a carve-out, though, that might allow them to be presented to current smokers as aids in quitting (for millions, they are). While there's certainly no reason to call a harm-reduction product a health enhancer (since it only enhances the health of someone already doing something worse, like using tobacco), the potential use as a cessation tool is well-recognized. If the science, when it comes in with enough force to satisfy the Canadian government, proves what we've known anecdotally for years it'll be refreshing to see vapor products acknowledged as the useful tools that they often are.
Speaking of confidence in a staffing shakeup at the FDA, Altria (parent company of Marlboro cigarettes and Mark Ten gas station cigalikes) is betting on a friendlier future, not only for their vapor products but for the "heat not burn" PG-soaked cigarettes they want to start selling stateside after test-marketing in Japan and elsewhere across the globe. That's what we've got for this go-round, but stay tuned – there's always more right around the corner…
Vape Products
Juices & Hardware